Region-wide, median household incomes have dropped by 4% since 1990 – a steeper decline than the national drop of 1%.
The changing economy is narrowing the path to higher-paying jobs.
Many of the industries that have seen the greatest gains in number of employees pay the lowest wages. Higher-paid jobs tend to be in industries that are declining in employment.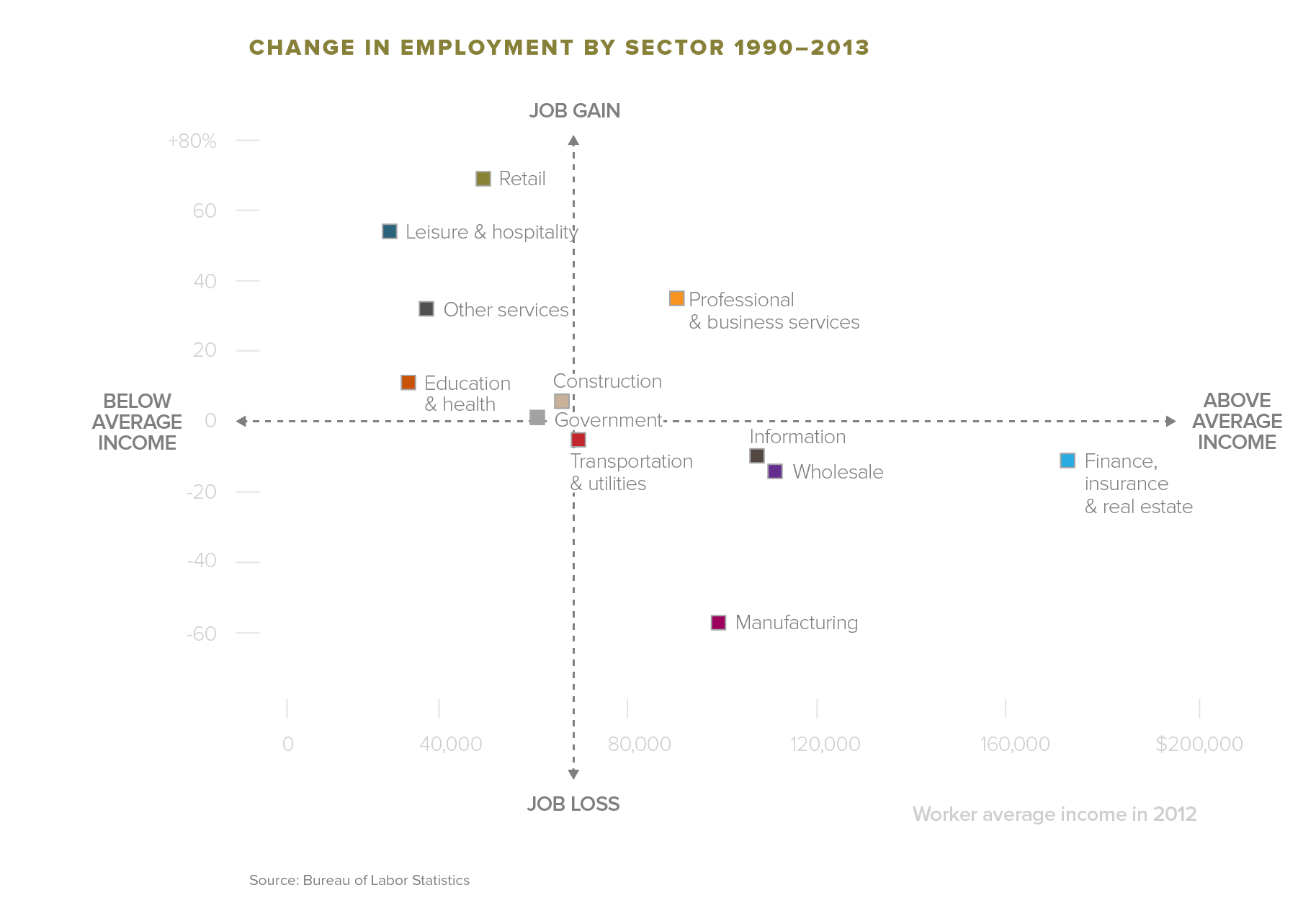 Education is a strong predictor of future success. Yet we fail to provide quality public education to children in many poor and non-white communities.
Even adjusted for income, elementary school test scores are very highly correlated with upward mobility. And yet, the region offers children in poor and non-white communities access to a small fraction of the number of good schools that children living in higher-income and whiter neighborhoods have.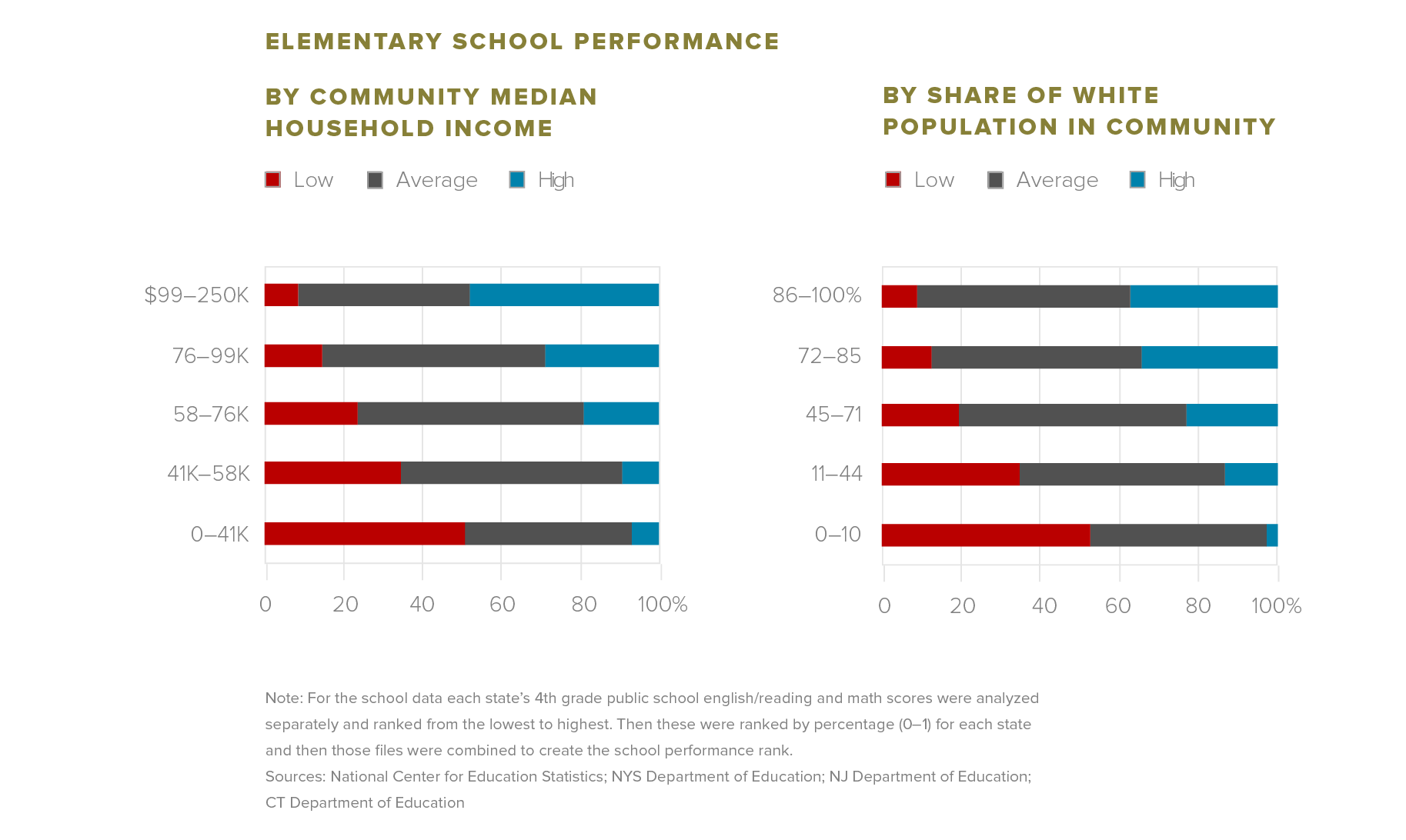 And our communities are some of the most segregated in the nation.
With the share of African-Americans, Hispanics and Asians at 48% of the region's population and growing, the New York metropolitan area will soon be "majority-minority." And yet, segregation among different ethnicities persists. In fact, we live in one of the most segregated regions in the country.